In the battle of network marketing vs affiliate marketing, which one is better? In this post I'm going to take you through all the differences between network marketing and affiliate marketing. I try to stay neutral throughout. In other words I'm not promoting one way over the other. I want to give you an educated guide so that you can pick the model that best fits you.
Here Are Some Rather Big Differences
Network Marketing Vs Affiliate Marketing – Online vs. Offline
One of the biggest differences between affiliate marketing vs network marketing, traditionally, is that network marketing, in large part, is accomplished by directly reaching out to people (prospecting and recruiting).  You learn to become a good conversation starter. Affiliate marketing, on the other hand, is accomplished by Internet marketing whereby people come to you. This is also known as content marketing.
That said, affiliate marketing can be accomplished offline and network marketing can be accomplished online. As a matter-in-fact, network marketing is being accomplished, more and more, online. Most reputable network marketing companies have in-depth online marketing training.  That said, you're more likely to run into someone, offline, talking to you about a network marketing program than you are about a product they're an affiliate for.
Support Structure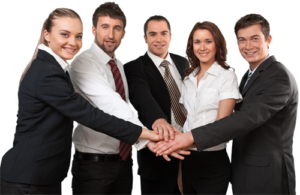 In the battle of network marketing vs affiliate marketing, another angle to look at them both is in regards to support. With network marketing you are part of a team. You have people that are in your upline and downline (once your business starts building). For that reason, people in network marketing companies are willing to help each-other out. For example, if you're in network marketing and you have a prospect that is interested in joining, you should be able to reach out to someone in your upline or downline to help you recruit the person. If they want to succeed then they will gladly help you.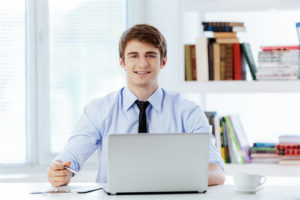 In affiliate marketing any sale you make results in a commission that goes to you from the company you're promoting. Now, that said, if you're part of an affiliate network, such as Maxbounty, when you win, they win and so does the advertiser. Because of that, you should be able to reach out to your affiliate network for some help.
to sum it up, in network marketing you profit from the success of the people in your team and people you resell your product to. In affiliate marketing, you only profit from your own affiliate sales.
Payment structure [Compensation Plan]
Network Marketing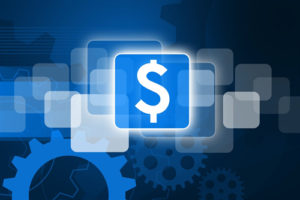 In the battle of network marketing vs affiliate marketing how does one earn income? Well, let's start with network marketing. Network marketing programs compensate based on retail profit and compensation plans. Now let's dive more into that.
Network Marketing – Retail Profit
The retail profit side of things is pretty straight-forward and simple. You are directly selling the product to your customers for retail profit. A lot of the time you must purchase the products from the network marketing company at their price in order to resell them at retail price.
Network Marketing – Compensation Plan
In addition to that, network marketing companies have a compensation plan. Each company's compensation program tends to be different. So you're paid from the people you directly refer into the system. But you are also paid from the people your people refer and so on. Ultimately, this leads to residual (or passive) income.
Network Marketing – Residual Income
So let's talk about residual income for a brief moment since I mentioned it. When it comes to bringing multiple people on board with a compensation plan, income becomes residual. There it is! The magic word in network marketing – residual income! The idea that you will get paid month after month, week after week, without doing anything. Money will just come in to you.
There's no doubt that the products most of the big name network marketing companies sell are great products. But, let's face it, the products are not nearly as important as  the compensation plan is. I know, I'm not suppose to say that. But it's the truth. Let's keep it real. The compensation plan is what motivates business owners because of the huge profit potentials it provides on a residual basis.
Affiliate Marketing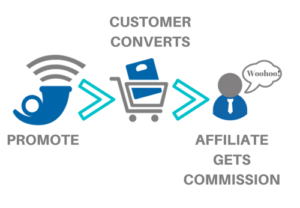 Affiliate marketing programs payment structures are much simpler to explain. With traditional affiliate marketing you're paid a commission for every sale you refer to the company you're promoting. In other words, you get a one-time commission payment for the sale of an item.
Think of it like the company you sold the product for saying "thanks for sending us the sale. Here's a commission."
Now, there are also affiliate programs that pay affiliates a commission every month. These usually apply to membership sites. The affiliate receives a commission for every month the person he/she referred is a member of that site.
In affiliate marketing you are basically advertising the product. You never have to purchase any products. You simply advertise the product. When it sells you receive a commission.
Affiliate Marketing – Paid for Obtaining Leads
Another popular form of affiliate marketing is called CPA which stands for Cost Per Action. In this case, the person does not have to purchase an item in order for you, the affiliate, to receive a commission. Instead, the person usually submits some information such as name, email, and possibly more information. The affiliate is then paid for that action. Actions vary from offer-to-offer. I like to look at CPA as cost per lead. You're basically helping companies obtain qualified leads.
The Costs to Get Started and Keep It Going
Both affiliate marketing and network marketing are pay-to-play games (although one can make an argument that you could get started at no cost in the world of affiliate marketing). They both have some start-up costs involved. In addition, there's also costs to keep them up and running.
Affiliate Marketing Costs
Fortunately, I've already detailed out a lot of costs you may incur in getting started with affiliate marketing in an article I wrote entitled Affiliate Marketing Startup Costs. In that article you will see that if you want to go all out and invest in all kinds of tools to help you succeed you can easily invest around $1200 to get started. On the low side, if you only purchase a domain and web hosting it will probably only cost you a couple hundred dollars.
In that article I curate all the tools so that you know what each one is and how it will help you. That said, here is a list of those items laid out for you.
Item
Product
Cost (Costs may be different. These are costs as of the writing of this article)
Webhosting
Hostgator
$130.81 (3 years)
Domain Name
Godaddy
Approximately $2.00
Email Marketing Software
Aweber
$19.00/month
Blog Software
WordPress
Free
WordPress Theme
Avada
$78.00
Landing Page Software
Instabuilder
$97.00
Logo
48 Hour Logo
$128
Social Media Accounts
Facebook, Twitter, Instagram, Google+, etc…
Free
Social Media Management Software
Hootsuite
Free to start
Link tracking Software
ClickMagick
$244.00/year
Stock Photos
Stock Unlimited
$69.00/year
Photo Editing
Canva
Canva – Free
Gimp
Gimpe – Free
Keyword Research Tool / Competitive Analysis
Google Keyword Planner (keyword analysis)
Google Keyword Planner – Free
Google Trends (competitive analysis)
Google Trends – Free
Bing Keyword Research (keyword analysis)
Bing Keyword Research – Free
SEMRush (competitive analysis)
SEMRush – $69.95/month
Webcam
Logitech C920 Webcam
$60.00
Microphone
Blue Yeti
$129.00
Training
Site From Scratch Course
 $200.00
Total Costs
 
$1,273.76
$1,273.76 is a big investment. That said, some of these items can be billed at a monthly rate as opposed to an annual rate to reduce upfront costs.
In that article I covered start up cost but I did not really get into ongoing cost. Many of the items listed above will be an on-going cost to you since many of them are paid for on a monthly basis.
Other ongoing cost may include advertising dollars that you spend promoting your website or promoting offers you're trying to sell.  Common ways of doing this are with Bing Ads, and Google Adwords. When it comes to advertising using these methods, an affiliate marketer can easily invest a few hundred dollars into these various forms of advertising.
Network Marketing Costs
The cost to get started in network marketing really depends on the system you join. They all are different. Here is a list of various costs you may incur when you join a network marketing program.
Subscription fee
There is usually always going to be a subscription fee (we'll call it) that you pay yearly to stay a part of the system.
Product Purchase
Then there is your costs to purchase whatever product/service your network marketing program sells. It's promoted that you either use the product yourself, sell it to someone else, or even give it away as a sample to prospects interested in joining your business.
The reason you are, essentially, forced to buy product is because that product counts as your retail profit as well. You're basically retailing to yourself if you're not selling the product to someone else.
Administrative Fees
Some systems have other monthly fees you have to pay. These fees are usually minimum ($20/month or less). Usually those fees are to help keep the administrative part of your business going. Let's face it, the network marketing company, itself, has to hire people to help keep the business afloat. That's usually where this money goes.
Training
Most successful network marketing programs also heavily promote training courses. Some are free while some are paid. There's a couple reasons behind the training sessions.
One reason is to train you on various topics such as information about the products, prospecting, recruiting, following-up up, retailing, and more.
The other reason is to get the synergy going for new prospects. You need to be able to show them that there are lots of people doing this and, more importantly, many of them are highly successful. In other words, instill belief.
Gas
I decided to put this one in there because, as you'll learn, if you decide to join a network marketing program you'll be using a lot of gas. You will, more-than-likely, find yourself driving to training sessions and driving to prospects houses or coffee shops to show them your plan. So this needs to be accounted for.
Which One Costs More?
Network marketing vs affiliate marketing – which one costs more? One can easily spend as much on network marketing as he/she could on affiliate marketing and vice versa. So it's hard to say if one is more expensive than the other.
Training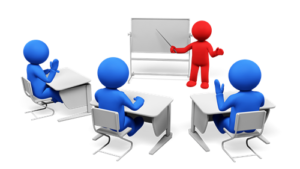 To be successful at either of these, one must learn some vital skills needed. That said let's go into some common ways one obtains training.
Network Marketing Training
When it comes to training in network marketing, with successful network marketing systems, they will give you the training you need. Think of it like purchasing a franchise such Mcdonalds or a Subway. They have their own systematized and standardized ways of doing things that are proven to work. So they want you to stick to the plan. Lots of people love this. It makes things much easier for them and there's absolutely nothing wrong with that. Also, some of the "training" is really meant to be motivational both for you (as the member) and the guest who you, hopefully, brought along with you that is on the fence about joining. Here are some of the ways network marketing companies train their members.
Event Gatherings.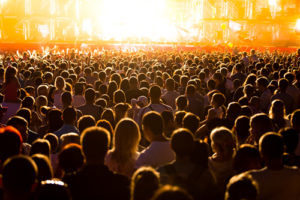 These event gatherings, which are usually ran once a week or once month, usually consist of a person (sometimes more than one person) who has had a lot of success with the business. This person will usually go into techniques you can use for retailing and prospecting. Finally, there is also time during these events to recognize business owners who are doing good in the business (bumping up to new payment levels).
The biggest purpose of these events is to motivate current members and bring the people who are there as guests on board. Many times, people will show their business plan to a prospect. The prospect likes it but they're on the fence for some reason. Bringing them to these events is what motivates them to climb to the top of that fence and jump over. This, of course, makes these events very beneficial to the network marketer.
From my experience, these events usually cost some money. But if you think about it, it makes sense. Somebody has to pay for the venue and for the travel expenses of the speaker. So usually, the cost is minimal.
Online Training Materials
Most network marketing companies offer online training to help you start, run and succeed with your business. Training comes in the form of audios and/or videos. Most of the same information you receive from a live event is the same information you receive from the online courses.
Team Get-togethers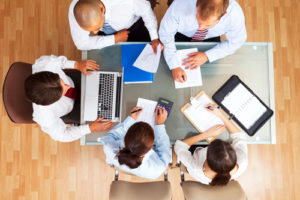 When you join a network marketing company you're really joining a team. Because there aren't extravagant events every week for the most companies, senior members will usually put together weekly get togethers. Whether it's live in person or over the phone, this is a good time for the team to come together for some training from the senior partner. Being in a more personalized small setting can be very beneficial and provide for a great learning environment.
Senior partner mentoring
Your success is also your senior partners success. Because of that, your senior partner is always there to help you out (at least they should be). Feel free to ask him/her questions, run ideas by them, get them to help you with potential prospects. Trust me, if they want to be successful in this business, they will help you.
Books
You'll find lots of book on network marketing success. The one that I suggest is Go Pro: 7 Steps to Becoming a Network Marketing Professional. As a matter in fact, I would suggest purchasing this book before even signing up with a network marketing company just to see if it's something you can see yourself doing.
Affiliate Marketing Training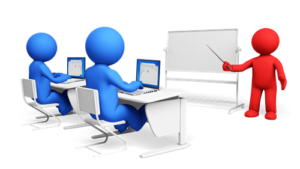 When it comes to training in the world of Affiliate marketing you can spend all day searching for Youtube videos, searching forums, researching many various affiliate marketing courses, and spin your head at the end of day not knowing where to start.
That said, since affiliate marketing is  mainly accomplished online, most affiliate marketing training shows you various ways to basically be a good Internet marketer. The more common term I am hearing lately is content marketing. But, I could also say blogging since one of the best ways for a blogger to monetize on their blog is with affiliate marketing.
That said, here are some ways to learn how to be great in the world of affiliate marketing.
Look to the Company Running The Affiliate Program
Sometimes the company running the affiliate program will provide training for you. This training is usually free-of-charge since your success is their success. Aweber, for example, has some really good training they offer their affiliates.
Affiliate Networks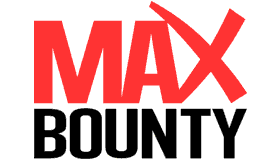 You may also want to join an affiliate network such as Max Bounty. Now Maxbounty, along with many other affiliate networks, has a lot to gain from your success. Because of that they are willing to train you on the art of affiliate marketing. So don't pass up on amazing free training.
Forums
You can also spend time looking at forums such as WarriorForum. What I like about these forums is that you will find great nuggets of information. What I do not like about these forums is that you're, essentially, looking at a bunch of scattered information. One who's just starting out in the world of affiliate marketing needs a solid base. Looking in forums, in my opinion, will not provide you with the solid base you need.
Paid Training
There is also paid training you can obtain. There's a lot of affiliate marketing courses around. Here's a few suggestions for you to look into:
2017 Affiliate Marketing + SEO Strategy – Mastery Course
Which One Is Better?
At the end of the day, personally, when it comes to network marketing vs affiliate marketing I can't say that one is better than the other. Both offer great income potentials. My suggestion to you, if you're just starting, is to pick one and stick with it. Many people will try both at the same time. I advise against that. Ultimately, it really depends on how good you are at promoting and selling. There are people in affiliate marketing that make six and seven figures and there are people in network marketing that do the same.
Which ever one you decide to choose, I wish you the best of success.