Recommended Tools
My Personal List of Great Resources for Start-ups & Internet Marketers
Welcome to the WillISucceed.com resources section. My goal here is to share with you resources personally use and like. I'll curate as I go through each one so that you understand my reasons for picking each resource listed. If you're just getting into Internet marketing by doing things like affiliate marketing or you're starting up your own company, these resources are well known and come with good reputations.
Before going through the list, an important disclosure
#1 FOR HOSTING SITES AND BLOGS
Hostgator
I've been using Hostgator from day one (which was a few years ago). So it's been nice to see this company grow. I've never had a problem with them. If I have a question, I can chat with someone or call them up and speak to a real person. As the banner on the left alludes to, it's very simple to install and get WordPress up and running using Hostgator. The pricing is very low. You have the ability to host unlimited domain names. Finally, I'd have to say the sites run very efficiently.
Also, from a passive income point-of-view, Hostgator offers a nice reseller package you can purchase for only $15/month. This gives you the ability to, essentially, run your own web hosting company.
If you're getting into Internet Marketing then you're going to need a website. Odds are you'll have a few of them. Hostgator is the platform I suggest using for building your empire.
Website Themes and Landing (Squeeze) Pages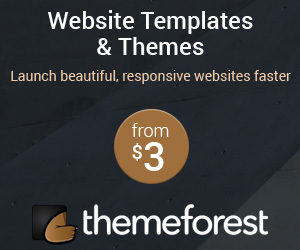 #1 WordPress Theme
This website is utilizing the Avada WordPress Theme that you can find on Themeforest. It's their #1 WP theme and for good reason. It's the Swiss army knife of WordPress themes. You can do just about anything with it. It's easy to use. Their tech support is also great as they are very quick to respond. Most importantly, it looks nice and professional. If you want to build a site that's going to be around for a long time, then I highly suggest this template. Finally, since it's so popular and highly used, the developers do a great job of keeping the template up-to-date. This means you will always have the latest and greatest features for the template.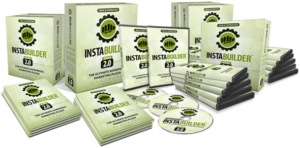 #1 FOR SQUEEZE PAGES, EMAIL OPT-INS
So here's the scenario. You're an Internet marketer. You want to create landing pages to promote offers (affiliate products, CPA, etc..). Maybe you want to capture and email address and some basic information. Well this is the software you need. This software is very easy to use. It's literally, drag-and-drop. To make things even easier, they give you a lot of premade templates for all kinds of things. On top of that, you always have total control of how the page looks and feels. It also has 2-step and 3-step opt-in technology that is unbelievably easy to use.
---
Many times you'll find that there are some tasks that you either don't have the right skills to do or you just don't want to do it for whatever reason. Here are just a few tasks that you may think to outsource:
Design services (logo, t-shirt, packaging, infographic, flier, etc…)
Data entry
Video editing
Voice-overs
etc..
Fortunately, there are some great resources you can affordably use to have quality professional work accomplished. Listed below are three such companies you will want to look into.
#1 FOR STOCK PHOTOS
As you get into blogging and creating websites you will be sure to find yourself looking for good quality photos to use. This is where Stock Unlimited comes into play. You can sign up with them monthly or yearly to get unlimited access to their stock photos, illustrations, and even audio files. Compared to other stock photo websites, Stock Unlimited's price points are the best. It's a very low cost investment.
#1 FOR EMAIL MARKETING
Any successful Internet marketer will tell you that one of your biggest goals in this game is to build a list. When they say to "build a list" they are referring to an email list. There's a lot of power behind having an email list as they are highly targeted. Also, you are not bound to rules that social media platforms sometimes hold you to. You have much more flexibility to advertise what you want and decide on how you want to advertise it. The best company to go through for Email marketing is Aweber. They offer excellent customer support and they are there to grow with you.
---
Recording For Various Platforms
As you dive more into Internet marketing you may find yourself wanting to do screen casts, recording yourself for Youtube videos, and more in order to be heard. That said, here are some basic tools you may want to look into for doing Youtube videos
Blue 
Yeti USB Microphone
I decided to purchase this microphone when I was creating my Udemy course. It was definitely a good decision. This microphone has some excellent reviews and I can also attest to it being a great microphone.
Logitech C920
From my experience, unless you're a Mac user, the built-in webcams on most laptops are no good. The difference in clarity using this cam vs the one built into my laptop is night and day. Totally worth the investment.
Stay Connected
Want to see how I progress on this journey? Join the community watching me and asking "Will he succeed?"
So will I succeed? That is the question. My answer, is yes, I will succeed (that's my confidence speaking).
Would you be interested in partaking in on this social experiment of mine? Would you be interested in periodically seeing my progress as I reach milestone goals. You'll learn from what I do that works and what I do that doesn't work. Either way, you'll get some value from it.
I'd love to build a huge community of like-minded people that will follow me on this journey.